OK, so maybe this isn't an update because I haven't posted about it before, but I am learning how to reload. I started playing with it 3 years ago and decided to get my pistol load figured out first. I'm happy with that load and I haven't been shooting anything else for about 2 years. I may play with it again soon as I am learning more, but I'm not really having any problems.
Anyway, I am also loading for my .243 and my AR. The AR loads are still in the test phase, but I think I got my .243 loads figured out (I'm loading 58 grain and 100 grain bullets). I went to the range today and shot the 100 yard targets. There was a pretty steady breeze with some strong gusts as we were under a thunderstorm watch (I managed to get to the range and get done between showers). I fired 10 rounds each and here are the results:
100 grain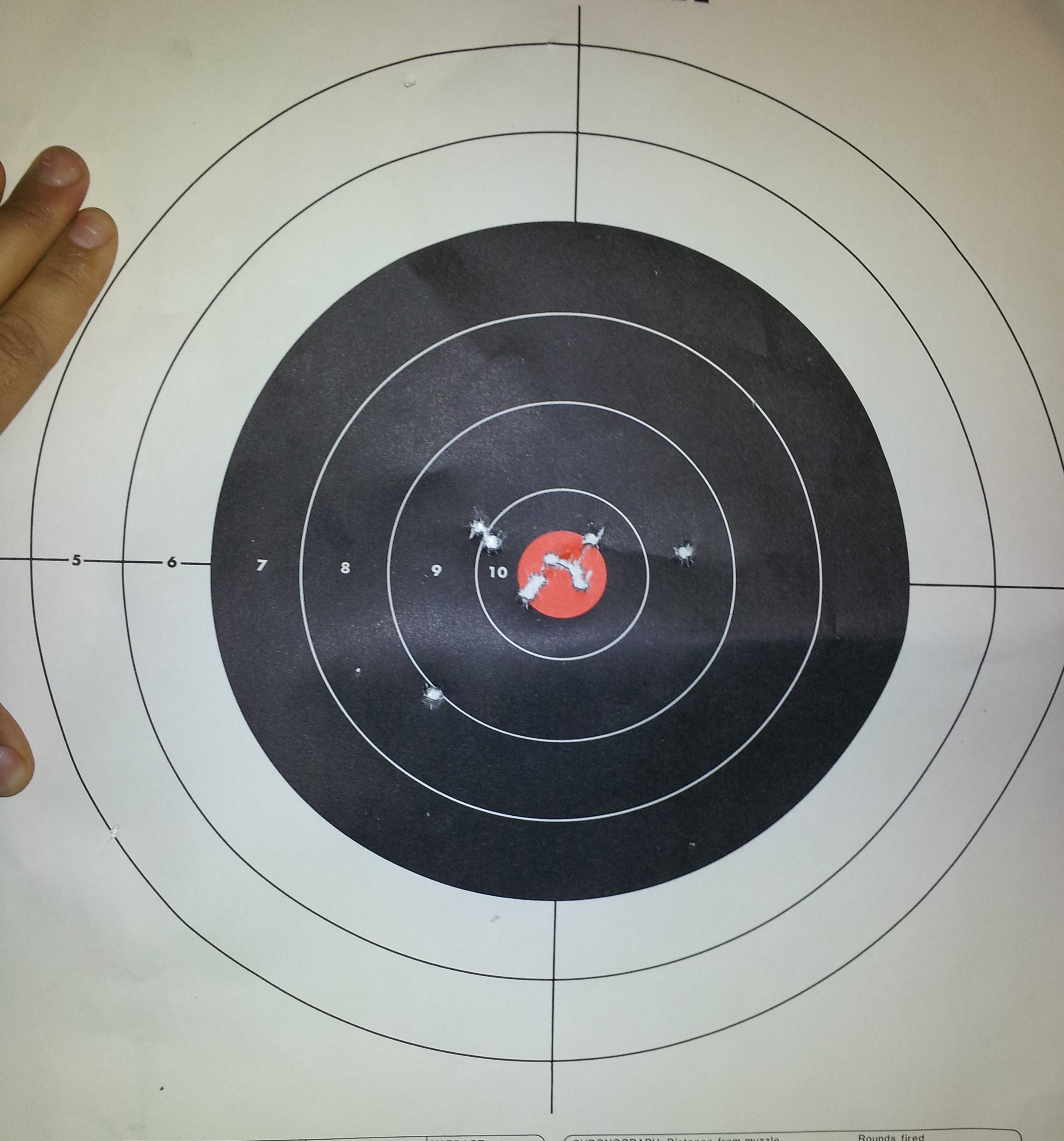 98/100 points, including the flyer
58 grain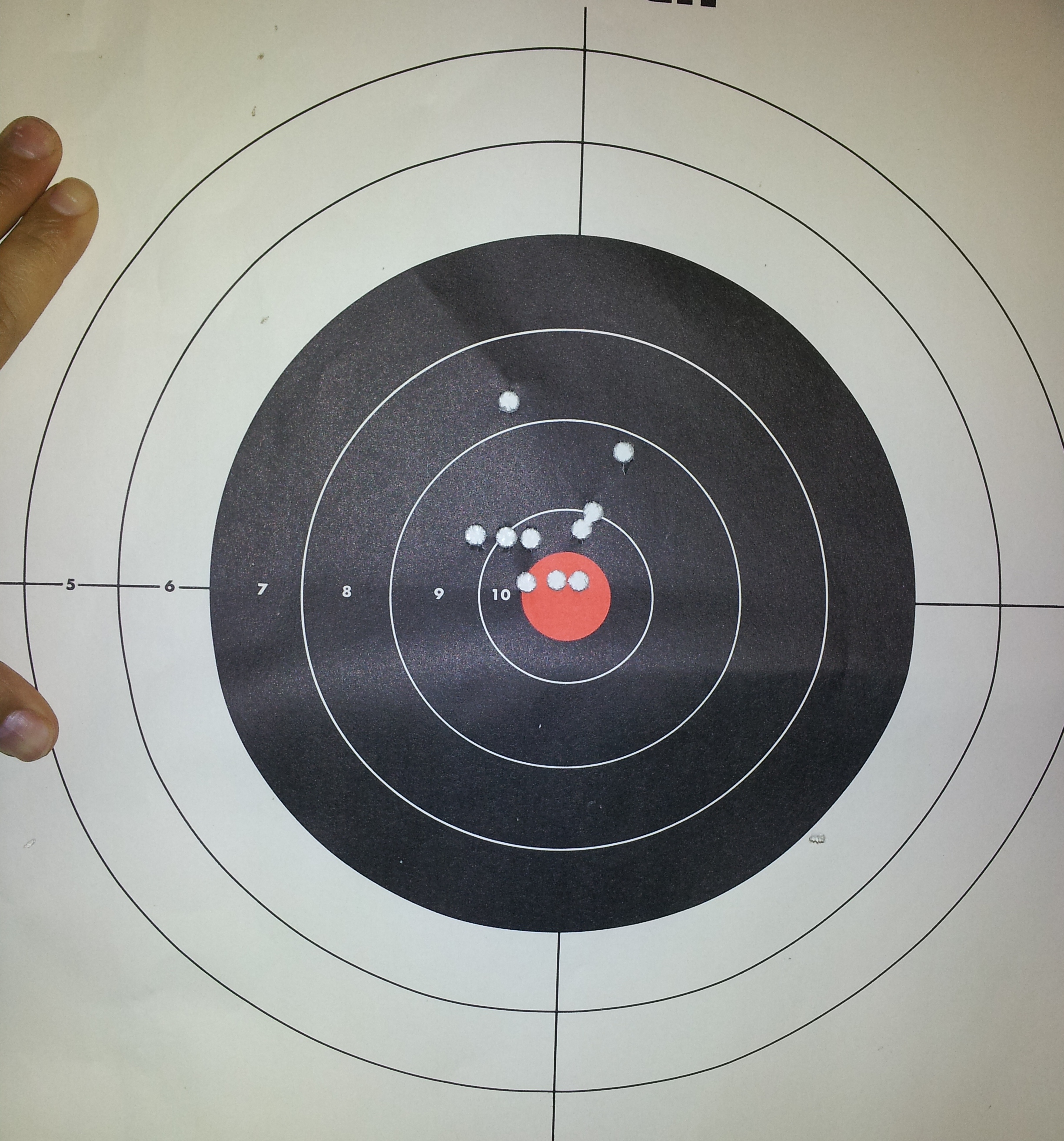 97/100 points, including the flyer
So, like I said, I think I have my .243 loads figured out. I'll stick with this load for a bit and see if they remain this consistent or if I can tighten them up even more (it wasn't the most stable setup while shooting today, I didn't bring my second sand bag, so the back of the rifle was moving.) I'm going to chalk the looser grouping of the 58 grain bullets to the lighter bullets being affected by the wind more than the heavier bullets (yes, there is some ballistics science involved in this theory).
Also, I expected more elevation difference between the two bullets based on the ballistics calcs I did and the difference between them at shorter range. With what the elevation difference is at 100 yards, I can actually zero between the two bullets and call it good, then make the appropriate bullet drop calcs for different distances.
Hopefully I'll get to the range again in the next couple of days and see how my .223 loads are doing.